---
Masao Gozu
New York, 2018


This is a special edition hardcover photobook featuring the early works of Masao Gozu.

In "Windows", the series Gozu began shooting shortly after moving to Brooklyn in 1971, Gozu photographed the people in New York's immigrant quarters as they looked out of their apartment windows at a passing parade. The two other series included in the book are also portrayals of life in downtown 1970's New York: in "264 Bowery Street" Gozu repeatedly shot a doorstep and the people using it as a resting stop over several months and even years while the "Harry's Bar" series shows glass windows of a bar and the guests sitting behind them.

Publisher: Zen Foto

Book Size 250 x 175 mm
Pages152 Hardcover
Language Japanese, English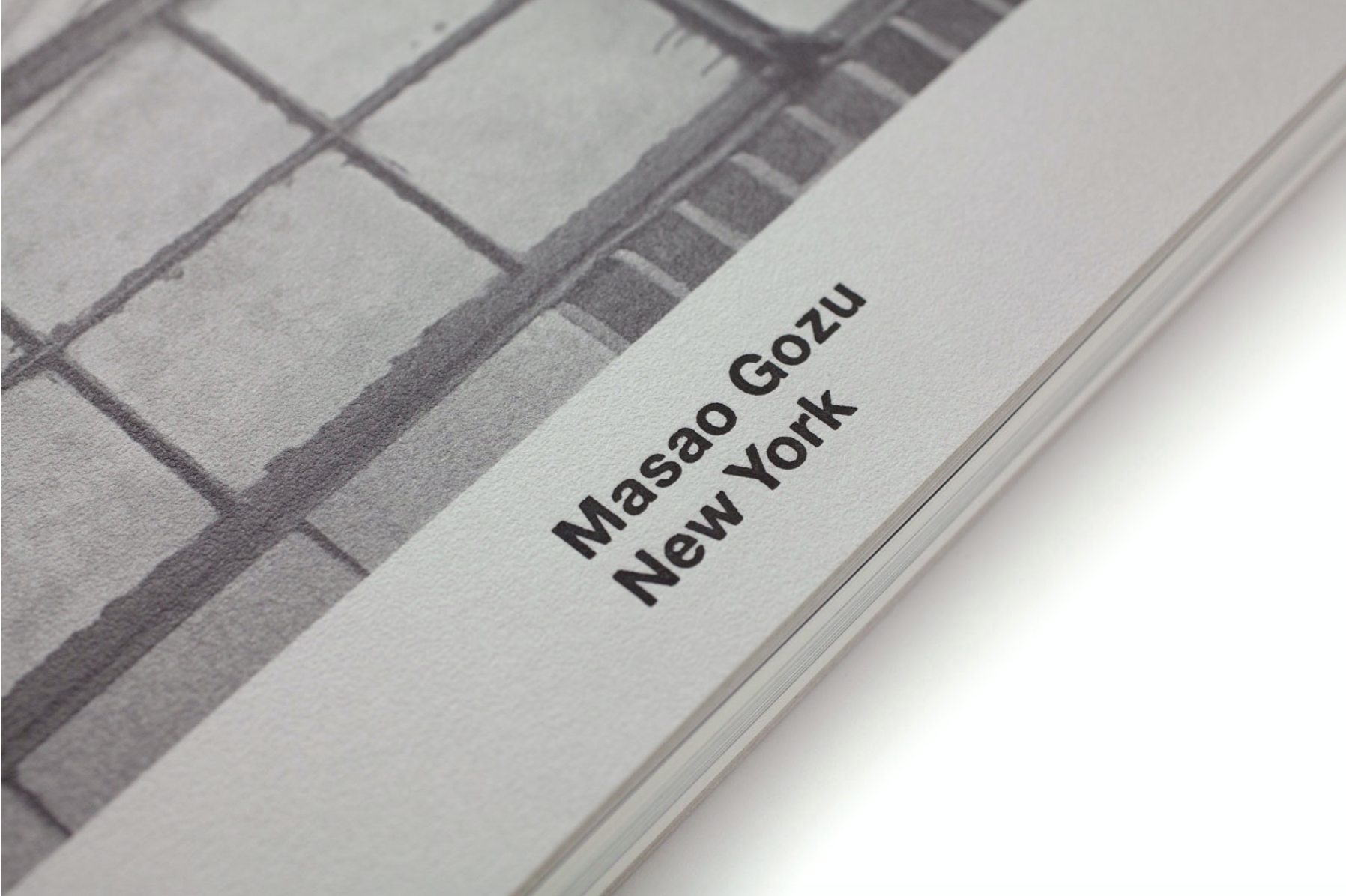 ---
Jung Eun Park
Limited Edition Signed Prints

*includes Certificate of Authenticity

Jung Eun Park is a New York-based artist working in drawing and sculpture. Herprimary materials are graphite pencil, embroidery thread, and watercolor on coffeedyed Korean paper. Park investigates a meaning of home by observing a relationshipwith people, objects, and environments. Park captures imagery of her intimate life,which implying her psychological narratives, and records the moment with simple lineand shape on her drawing. Simplified and symbolized objects, such as a house, plants,bricks, or pots are altered conceptually in her drawing to speak a universal language of ahuman being living in a new environment.

Jung Eun Park was born and raised in Seoul, South Korea where she received her B.F.A degree in Painting at KookMin University. She moved to New York in 2005 for her M.F.Adegree in Painting at Pratt Institute. She has received artist grant and studio space fromthe Vermont Studio Center. Her work has been widely exhibited in the United State,Europe, and Asia. Park is currently an artist in residence of Chashama Visual ArtsProgram in Brooklyn, NY..


Framed Print


*Please specify your print selection.

*Frames: black, white and nautral. Framed prints take two weeks to ship.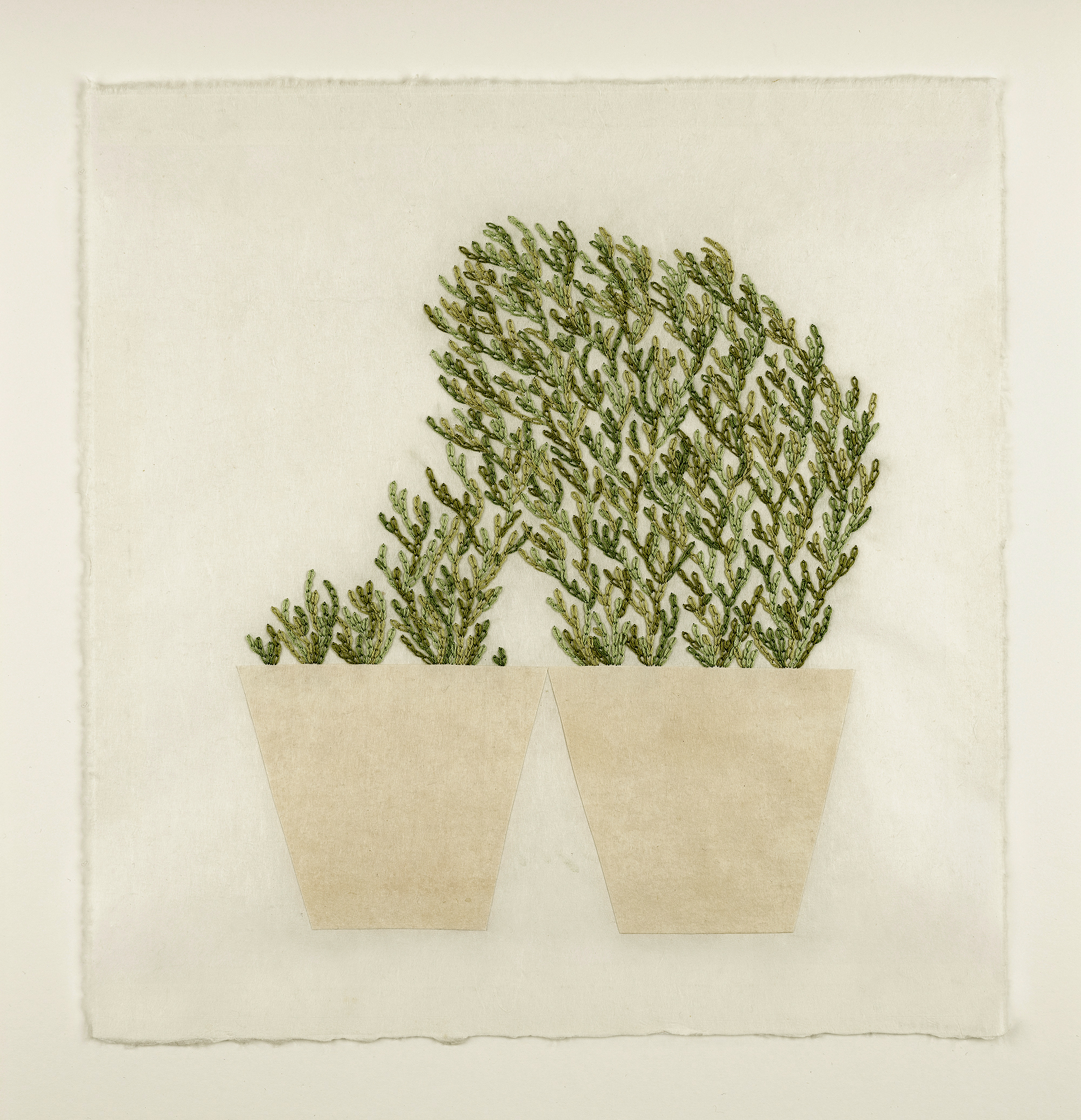 ---
Jini Lee
Diary Cut-Out,, 2021
Jini Lee's paper collage <cutout narrative> is a story that connects the actualities in dreams to the denials of realities. It attempts to ridof the works of completion as defined by one's vantage point and discovers anew the daily through new assignments. The story Jini creates is a renewed completion that is both awkward yet natural, quite personal but tells the story of everyone. Jini Lee was born andmajored in Interior Design, worked as a planner and brand consultant in Seoul, South Korea. She moved to New York in 2014, studiedVisual Design, and returned to Korea in the wake of the 2020 pandemic. She continues her artistic practice as a multidisciplinaryartist and works as a brand/product designer, currently traveling between Seoul and New York.

*The cover of <cutout diary> expressed the artist's cutout work. The image inserts placed in the cover are images selected by the artist,and are randomly provided with the book and individually wrapped in an OPP bag. Viewers are free to choose the cover they want.

80 pages 4 × 7 in
(limited edition)
---
Sandra Wang and Crockett Bodelson aka SCUBA
Fast Food, 2021
Exhibition catalogue from Sandra and Crockett's exhibition Fast Food March 2 – April 7, 2017
Fast Food
, a narrative illustrative series by the New Mexico based duo SCUBA. This series of small paintings depicts humorous yet intuitive depictions of food. The series is beautifully executed and shows the fantastic range in their work.
50 pages 8 1/2 × 5 1/2 in
(limited edition)